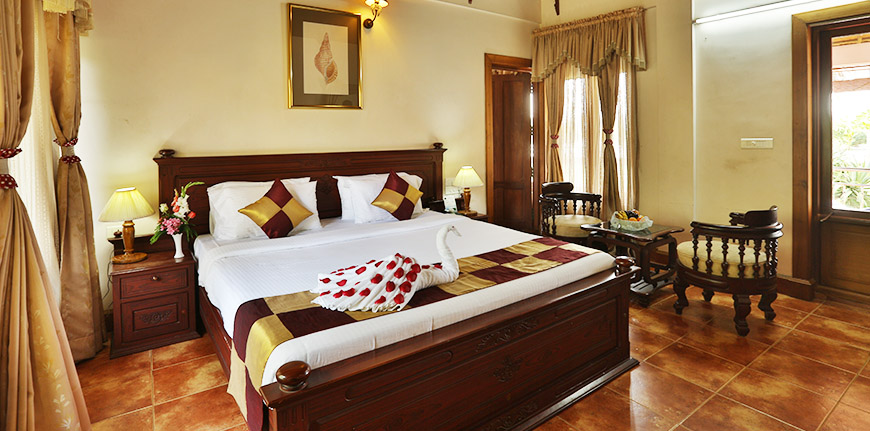 KALATHIL SENIOR CITIZEN PACKAGE-PREMIUM
Inclusions & terms:
Special welcome drink on arrival (tender coconut water)
All meals: 3 breakfast, 3 lunch and 3 dinner
Ayurvedic Massage –"Shirodhara"," Food Massage" & " Head Massage" one each or the Couple during the Stay.
Complementary use of in-house facilities like swimming pool, paddle boats, canoe boats, row boat, round boats, angling in lake, and other outdoor & indoor activities.
Extendable on pro rata basis.
Check-in:1.00PM, Check-out:11.30a.m.
Supplementary Charges:
For Booking:
Email to: reservations@kalathillakeresort.com Or please call: +91 9946703007